At Darkstar Digital we offer a range of print solutions for high end portfolio production. From single sided printed pages for sleeved folios through to a completely finished duplex photographic inkjet printed folio. We also offer a range of toner printed folio options that are more cost friendly for folios with a high page count. Feel free to contact us to talk in more detail about your folios requirements.

Photographic Portfolio
Single Sided Photographic Prints Box Collection
You have a large range of photographic and artist papers to select from (see paper types and price list) to insert into your own folio. All prints are printed with Epson Ultra Chrome HDR inks to produce a high end archival photogrphic print. For jobs of over 15 print you will receive a bulk discount, please contact us for a quote.
Duplex Photographic Printing
We stock two A3+ premium double sided inkjet papers that can be trimmed to A3 and A4 sizes. There is also the possibility of going to larger sizes as well. For a photographic paper finish we stock the Ilford Smooth Luster Duo paper and for those looking for an artist rag finish we stock the Canson Rag Photograhique Duo paper. For orders of more than 10 Duplex prints you will receive a bulk discount, please contact us for a quote.
Box Collection
Store your loose prints in a hand crafted presentation box made from durable board and finished in a textured matte black book paper.
Corban and Blair A3 Photographic Portfolio Special
For those who would rather just order the finished product direct from us, saving you from the hassle of assembling your own folio and also freeing you from the cost and need of plastic sleeves we have come up with this packaged deal.
The Corban and Blair photographic folio comprises of 9 duplex A3(18 images back to back ) pigment ink, inkjet printed pages on Ilford Smooth Lustre Duo or Canson Rag Photographique Duo paper to give a high end photogrphic qualitiy archival folio. Due to the specalized double sided inkjet paper you no longer need to use plastic sleeves.
The folio is a Corban & Blair cover and comes in your choice of Black, Light Grey, Grey, Charcoal, Blue, Red or Natural.
All pages are scored, punched and bound in the portfolio cover with an interleafing page at the front and back.
$450.00
Additional pages can be added for $31.50(Normally $35) per double sided page.
Additional toner printed text pages can also be added at a cost range of $4 to $8
Personalise your Corban and Blair Folio
It is now possible to print edge to edge designs on the front and back cover of your folio.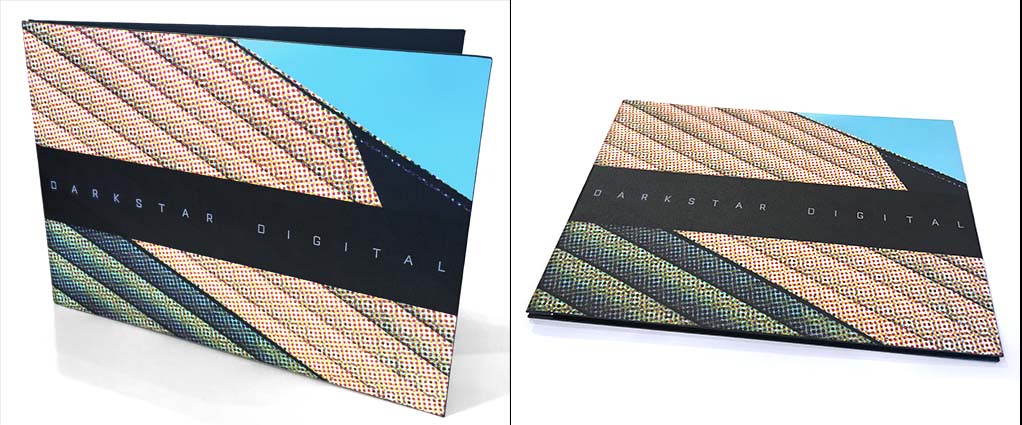 From $75.00
Highend LED Toner Printed Portfolio
All the above portfolio options are available printed with the OKI C941 LED toner printer giving you a more economical option on a beautiful range of digital papers. This printer also gives you option of printing in white and spot gloss, great for graphic designer or those who want to print on darker paper stock. For a quote and to discuss more option feel free to call us.
Monday – Friday  9am – 5pm
or by appointment